Dates in History
Important Dates in Women's History
by Susan G. Butruille

May 1: The festival of the Beltane fires celebrated the renewal of spring and planting in Celtic Britain.

May 1, 1864: Birth of Anna Jarvis, founder of current Mother's Day.

May 1, 1830: Birth of Mary Harris Jones (Mother Jones), union organizer and anti-war activist.

May 9: Mother's Day, begun by Julia Ward Howe in 1872 as Mothers' Peace Day, adopted later by Anna Jarvis as Mother's Day.

May 10, 1872: Victoria Woodhull was nominated for US President.

May 11, 1893: Birth of Martha Graham, modern dance pioneer.

May 17, 1838: An anti-abolitionist mob attacked and burned down Pennsylvania Hall in Philadelphia, where the Anti-Slavery Convention of American Women had convened.

May 18, 1474: Birth of Isabella d'Este, Italian Renaissance noblewoman, patron, and politician.

May 20, 1782: Deborah Sampson entered the Revolutionary Army disguised as a man.

May 21, 1932: Amelia Earhart became the first woman to fly the Atlantic Ocean alone.

May 26, 1903: Birth of Susette La Flesche Tibbles, American Indian rights activist in Nebraska.

May 27, 1819: Birth of author, suffragist and peace activist Julia Ward Howe.

May 28, 1982: Seven women fasted in Springfield, Ill

to support ratification of the Equal Rights Amendment by the state legislature.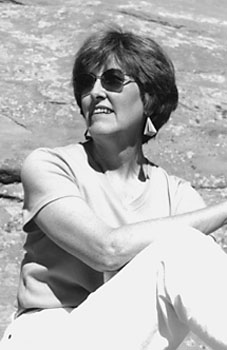 Susan Butruille
Photo by R.E. (Griff) Greffenius

Books
by Susan G. Butruille