Dates in History
December Dates in
Women's Herstory
brought to you by Susan Butruille
Dec 1, 1955 first day of the trial of Rosa Parks for refusing to give up her seat to a white passenger on a bus in Montgomery, Alabama. Also the first day of the Montgomery Bus boycott, called to end bus segregation and in recognition of the Rosa Parks trial
Dec 2, 1980 Maryknoll nuns murdered in El Salvador by right-wing death squads.
Dec 3, 1842 Birth of Ellen Swallow Richards, chemist and domestic scientist.
Dec 5, 1784 Death of Phillis Wheatley, a freed slave who learned Greek and Latin, became a poet, and wowed English royalty. Wheatley proved equal intellectual capacity of African-Americans to a country that wanted and needed to believe that black people were intellectually inferior.
Dec 6 National Day of Remembrance and Action on Violence Against Women (Canada), in memory of the 1989 Montreal murder of 14 women murdered in an anti-woman hate crime.
Dec 10, 1948 United Nations International Human Rights Day.
Dec 10, 1931 Jane Addams, a founder Hull House in Chicago and president of the Women's International League for Peace and Freedom, won the Nobel Peace Prize.
Dec 11, 1946 Founding of UNICEF (United Nations Children's Fund).
Dec 30, 1995 Two women were killed in Brookline, MA, in just one in a series of anti-choice attacks on reproductive health clinics.
Dec 31 New Year's Eve, Feast of Hestia, Goddess of the hearth fire.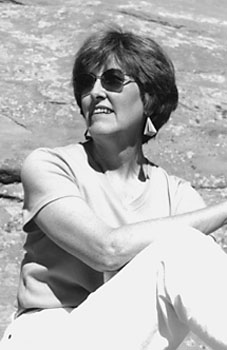 Susan Butruille
Photo by R.E. (Griff) Greffenius

Books
by Susan G. Butruille